Where and when were you born?
I was born in Ukraine, in a small town called Solotvino. Although it was part of the former Soviet Union, it is mostly a Romanian town.

What is your profession?
Model, and personal trainer.

Were you involved in sports or fitness prior to figure and how did you get started with weight training?
I seriously started to lift about 10 years ago. But I always loved the idea of being strong, of matching up to the guys in school. I would challenge the boys to sprints, push ups, and whatever other athletic event I could showcase my skills. I guess I have a very competitive spirit.

Was it a goal for you to compete in figure competitions right from the beginning or was it something that grew in your mind as time went on and you saw the progress in your body?
So many people asked me if I was a competitor that I finally decided to give it a shot.

Can you give me your competition history?
2005-1 place Rookies Brazil
2005-1 place IFBB contest State of Rio de Janeiro, Brazil
2006-overall champion. Amateur European championship WFF
2006- Overall Winner - Pro Champion European Championship WFF
2007- 3rd place Brazilian Nationals IFBB
2008-1st place Rio State IFBB
2008- 3rd Place Brazilian championship 2008( I was completely robed)

Which contest has been your biggest success; which has had the most meaning to you?
2006 professional European WFF Championship.

Please tell me something about your training routine (i.e.: how many days per week / training split /cardio, etc.)
I work out 5 times a week in the off season , and 6x per week when I'm training for a show. I hardly ever do cardio as I have a very fast metabolism that tends to lose weight rapidly.
Typically my routine goes something like this:
Monday-legs
Tuesday- chest + shoulders
Wednesday- back + biceps
Thursday- hams+gluts
Wednesday -shoulders + triceps
Saturday back+ biceps

What is your favorite exercise in the gym and which one you don't like so much?
I love to work out all my upper body, mostly shoulders, I don't really have a favorite specific exercise.

Which body part is your best in your opinion?
I think my arms, my back, and my gluts are my strongest points. However, what really makes me stand out from other competitors is my back side.

If you don't mind would you give me some stats (best lifts and some body measurements)?
I do not try to lift to heavy, all my work outs are highly concentrated and mostly negatives.

What do you enjoy about training for competition....what do you enjoy about the 'off season'?
Preparing for competitions , what I really like is competing , I always been extremely competitive so I love that, especially love to compete against the strongest ones. Off season is good !of course cause I don't have to be on that strict diet.

Please describe a typical day in the life of Diana Tyuleneva.
Wake up, cook, work on computer, go workout, and do my daily errands. I have a cat named Kiki which requires daily attention, so I like to play with him when I wake up (he wakes me up actually). Most of my day is dedicated to work, which right now entails unending hours working on my website.
I also travel about once a month to different cities in Brazil to produce new photo and video shoots for my website.

Please tell me about what you do when you don't work out ( hobbies, what do you do to relax?, etc.)
Travel, listen to music, draw, read, and watch movies.

What do you enjoy most about the bodybuilding/fitness lifestyle?
The daily discipline it requires, and the competitive aspect of going on stage and facing other athletes.

Tell me something interesting about yourself, something people may be surprised to hear.
I am not as most of the people think looking at my photos, I might look strong in each and every way, but actually I am an extremely sensitive person.

What are your competition goals or personal future goals?
I want to compete in US one day, and get my eventually get my pro card.
Please also check out Diana's new clothing line at: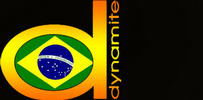 Please note:
Diana does not do sessions or wrestling of any kind. Please don't ask!!